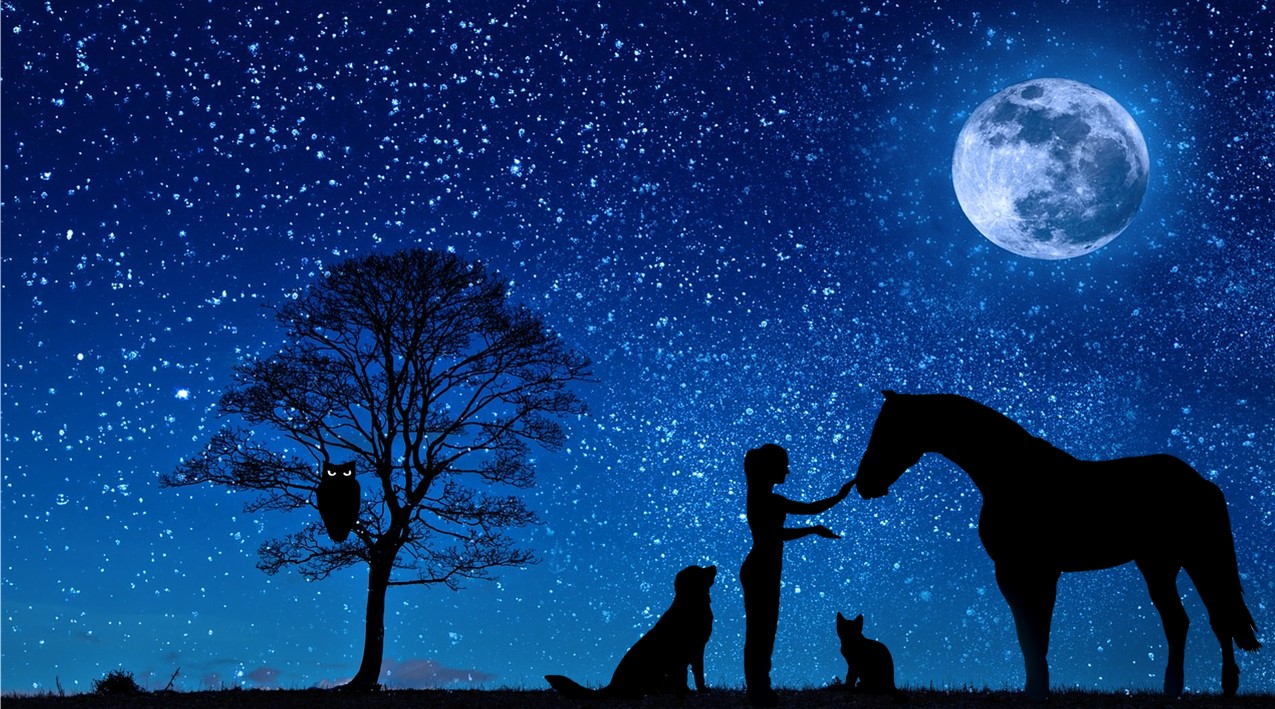 Soul Whisperer for Pets
If you dream of understanding your animals' needs better,
their feelings toward your and/or what is their purpose in your life,
Diane can communicate with any species or breed, at any age,
or even across the veil after your pet has passed.
Perhaps you have wondered how your pet is doing and if anything is needed by them to feel happy or you might need to tell them something important (such as informing them of an upcoming move, expecting a child or welcoming another pet in the house)? Diane communicates with your animal, either in person or remotely using photos, to bring you the answers and/or to let your pet know of approaching events.
If your pet seems in distress, sick or injured and you would like to know more about what is causing this unfortunate situation, Diane can also do "emergency consultations" including a 30-minute communication for you to ask your questions AND a 30-minutes energy healing session to help your pet recover, according to the information she receives from them.

The type of "whispering" she most prefers is the "Animal Soul Family and Life Mission" session, during which Diane explains to you why you chose each other and what your pet wants to bring to you to help you grow and flourish. She also reveals their "true nature", the color and the specificities of their Soul, that might have a significant influence over your relationship.
Session times vary from 30 minutes to 90 minutes, and can be done thru Internet anywhere in the world. A recording of the session will be sent to you afterwards by email (in mp3 format).


Canadian & US rate: 150$/hour - International rate: 150€/hour

AUTOMATED PAYMENT
Credit card / Bank card / PayPal

| | |
| --- | --- |
| Canada / US | Europe / International |
| 150$ | 150€ |
| | |

To learn more about this session or to schedule an appointment, click here.